Why You Should Give Employees a Turkey for the Holidays
Nothing Says 'Thank You' Like the Gift of a Thanksgiving Turkey
The gift of a holiday turkey is a workplace tradition going back generations. It's the gift that evokes gratitude for our shared heritage and reminds us of what we are thankful for. A turkey is the beloved centerpiece of our uniquely American holiday, the one day when we include all Americans as family. .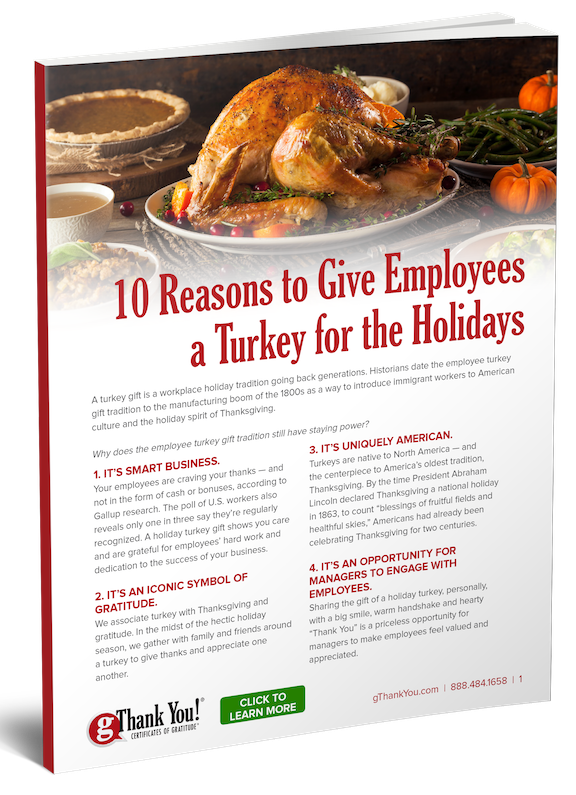 The Perfect Employee Gift for the Holidays
Now more than ever, sharing your thanks to your hard-working team is vital. Gift-giving in the workplace is an opportunity to show you care and to make employees feel valued.
The gift of a turkey for the holidays is a meaningful and memorable gift everyone can appreciate and enjoy sharing with family and friends.
Learn why so many businesses choose the gift of a holiday turkey year after year.

Download gThankYou's FREE "10 Reasons Why You Should Give Employees a Turkey this Holiday Season".

Share with your colleagues and make this the year you'll delight your workplace with the gift of a holiday turkey!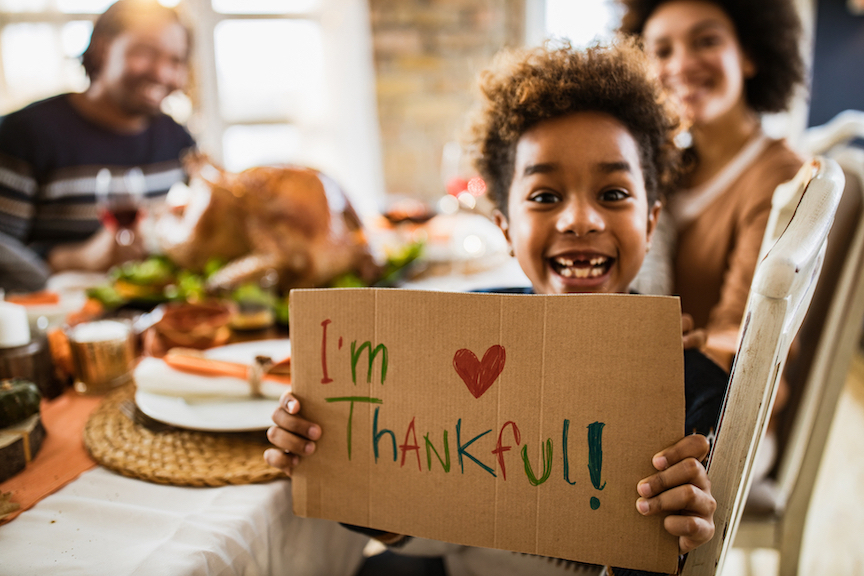 "The deepest principle in human nature is the craving to be appreciated."
William James
American philosopher and psychologist