FREE eBook: "The Top 20 Employee Engagement Blogs You Should Be Reading"
Learn Secrets to Great Employee Engagement from the Pro's
Required Reading for Workplace Leaders
Great workplace leaders have great reading lists - and they know engaged employees are the foundation of great workplace cultures.
In this one-of-a-kind eBook, we connect you with top employee engagement thought leaders so you'll have everything you need to take employee engagement to the next level at your workplace.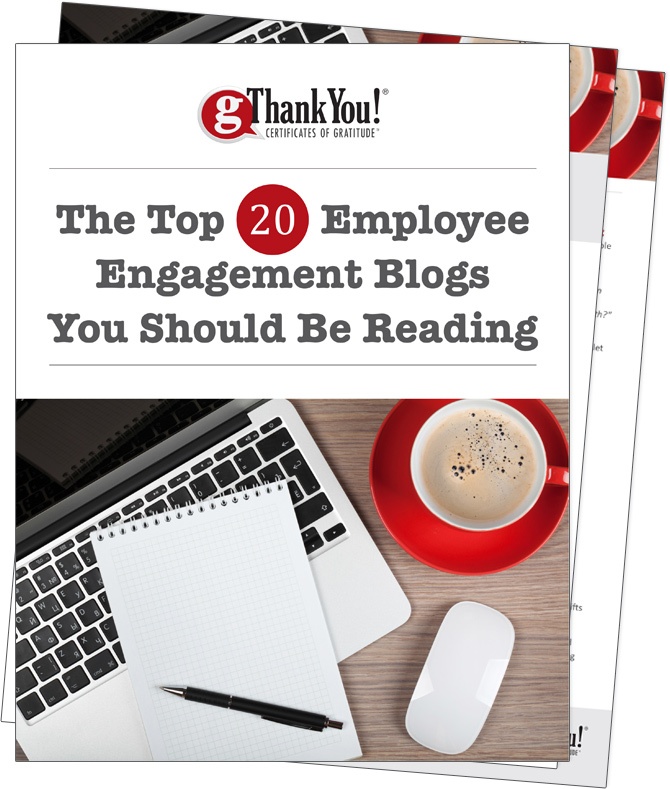 Inside you'll find resources for:
Fresh ideas to inspire employees
Secrets to great employee engagement
Always being current
News you can use to build a better workplace
Insider tips to get ahead
Download your FREE eBook now by filling out the form. You'll love this one-of-a-kind resource!
"Employee engagement isn't another word for employee happiness. Employee engagement is the emotional commitment the employee has to the organization and its goals."
Kevin Kruse, New York Times Best Selling Author and Keyonte Speaker