"Transforming Your Workplace with Gratitude"
DISCOVER THE DIFFERENCE GENUINE APPRECIATION MAKES!
Your employee "Thank you" is more than good manners. It's a powerful force that elevates employee wellbeing, loyalty, productivity and business performance. How? This go-to guide is packed with compelling research, ideas, resources and examples − everything you need to put the power of appreciation to work for your organization!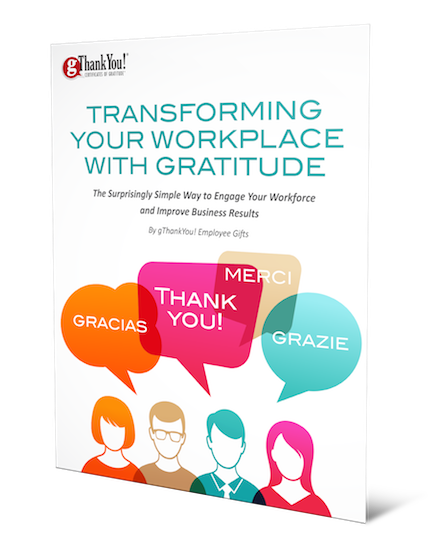 Inside this incredibly popular FREE guide, you'll learn:

How everyone benefits from workplace gratitude

Why appreciation is so effective

How to create a culture of gratitude

How to craft and deliver an employee thank you

Creative tips for putting appreciation into practice

Helpful resources to successfully nurture and maintain a culture of gratitude
When is the last time you shared a heartfelt employee thank you?

Don't wait for the perfect time or year-end. Download your free guide by filling out the form to the right and start sharing your gratitude today!
"The deepest principle in human nature is the craving to be appreciated."

William James, American philosopher and psychologist