The Ultimate Holiday Ham Guide by gThankYou
Newly Updated & Full of Helpful Pro Tips!
To DOWNLOAD Your FREE Copy, Fill Out This Simple Form →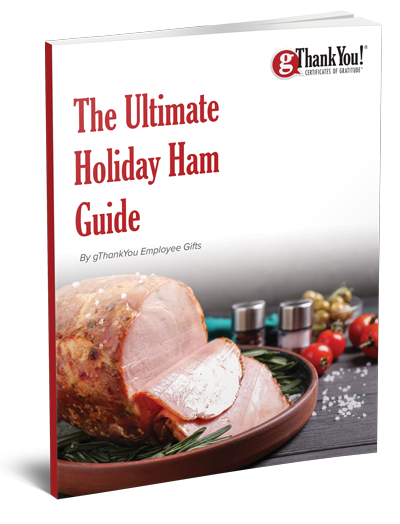 A glazed ham is the perfect centerpiece for any holiday celebration. At gThankYou, we love a delicious, juicy ham with all the fixings. That's why we created our FREE Ultimate Ham Guide so everyone can easily cook a crowd-pleasing ham!
Download NOW for nearly 30 pages of ham goodness, exploring and explaining different kinds of ham, cooking tips, menu planning ideas, recipes and much more!
Do you want to learn new ways to glaze a ham? Interested in how to properly cook and carve? Intrigued by new recipes that inspire novice and top chefs alike?

Think your employees would enjoy a resource like this? Look no further! Check out the Ultimate Ham Guide for inspiration and practical advice. Share with colleagues along with the thoughtful holiday gift of a gThankYou Ham Gift Certificate for an extra treat!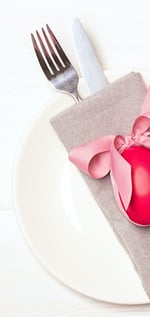 This 4-part, step-by-step guide goes from grocery store to table so you can savor every moment:
PART ONE: PLANNING & DECISIONS
PART TWO: COOKING METHODS & RECIPES
PART THREE: OTHER HAM ESSENTIALS
PART FOUR: SIDE DISHES & MENU IDEAS
Fill out the form to the right to download and start enjoying your FREE Holiday Ham Guide today!
Do you have recipe suggestions? Clever ways to share the guide with employees? Let us know what you think at info@gThankYou.com.
Happy Cooking!
The gThankYou! Team