FREE Ultimate Thanksgiving Turkey Cookbook and Guide
Your complete guide to choosing, preparing and serving your holiday turkey!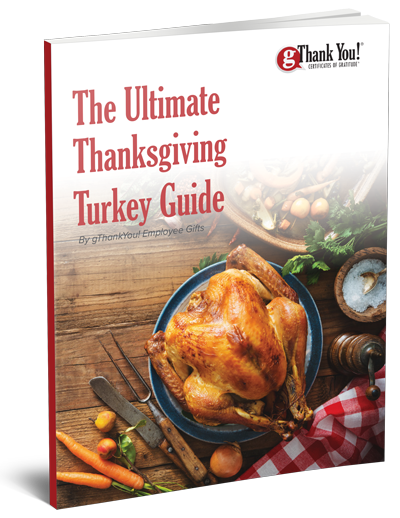 For the Perfect Holiday Turkey
Whether it's a frozen Butterball® turkey or a heritage bird that's pre-brined, use this handy, straightforward guide, to streamline the centerpiece of your holiday feast and "wow" your guests.
Novice or seasoned pro, you'll find useful tips and resources in this handy guide to successfully choosing, cooking and serving your Thanksgiving Turkey.
The Ultimate Turkey Guide
This newly updated Guide is much more than a traditional cookbook. It's the ultimate resource from start-to-finish for serving a beautifully cooked whole turkey.
What's Inside?
Everything you need to know to successfully serve a turkey centerpiece to your meal! Including:
• Types of Turkey
• Cooking Methods
• How to Safely Defrost a Frozen Turkey
• Equipment Needed for Cooking a Turkey
• Stuffing vs Dressing
• How to Make Gravy
• How to Know When it's Done
• How to Carve
• How to Store Leftovers Safely
• Recipe Resources and More!
To DOWNLOAD your FREE Cookbook now, fill out and submit the form on the right.
We hope you truly love this new Ultimate Turkey Guide and find inspiration to preparing, cooking and serving turkey this Thanksgiving season and anytime you want a special centerpiece to your meal.
Happy cooking & happy holidays,
The gThankYou! Team