DOWNLOAD YOUR FREE EBOOK

"Transforming Your Workplace with Gratitude"
DISCOVER THE DIFFERENCE GENUINE APPRECIATION MAKES!
"Thank you" is more than good manners. It's a powerful force that elevates employee wellbeing, loyalty, productivity and business performance. How? This go-to guide is packed with compelling research, ideas, resources and examples − everything you need to put the power of appreciation to work for your organization!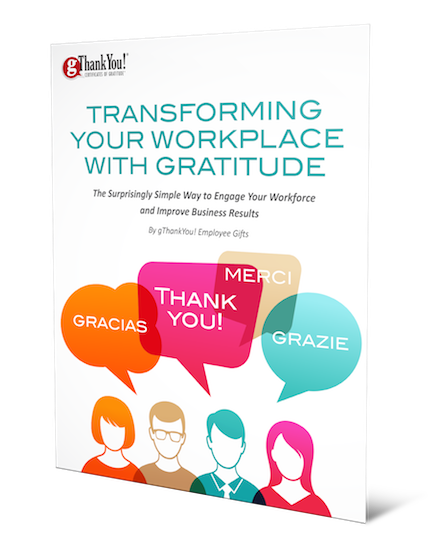 You'll learn:

How everyone benefits from workplace gratitude

Why appreciation is so effective

How to create a culture of gratitude

Creative tips for putting appreciation into practice
"The deepest principle in human nature is the craving to be appreciated."
William James, American philosopher and psychologist