Spring Ham Cookbook by gThankYou!
To DOWNLOAD Now, Fill Out Form on Right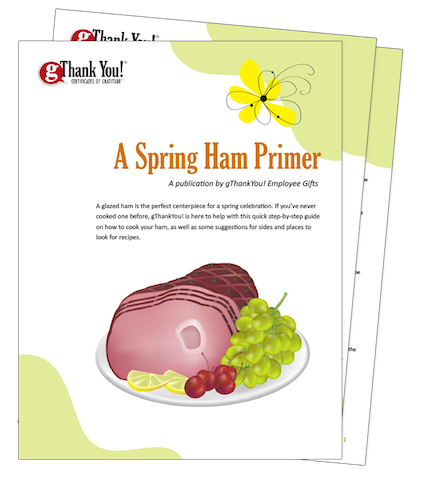 For the Perfect Spring Holiday Celebration
Start Planning Today!
A glazed ham is the perfect centerpiece for a spring celebration. If you've never cooked one before, gThankYou is here to help with this quick step-by-step guide on how to cook your ham, as well as some suggestions for sides and additional great recipes.
Table of Contents
How to Choose & Cook a Spring Holiday Ham
Great Ways to Glaze
Recipes
Super Side Dishes
Resources
Fill out the form now to download and enjoy your FREE Spring Ham Guide!
The gThankYou! Team